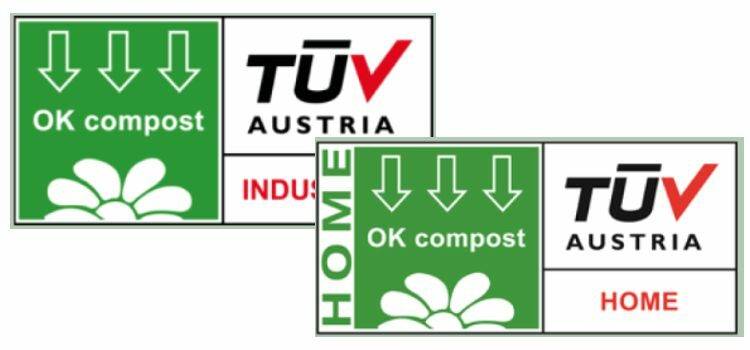 What does "OK compost Home" mean?
NaKu explains the Compost seals
Over and over again we are asked what "OK compost Home" means. Many of you may have seen the "OK compost" seal on organic bags. In this article we explain what the different "OK Compost" seals of approval actually mean.
The seal is awarded by TÜV Austria. There are two variants. The "OK compost INDUSTRIAL" seal is awarded when the product is used in an industrial process.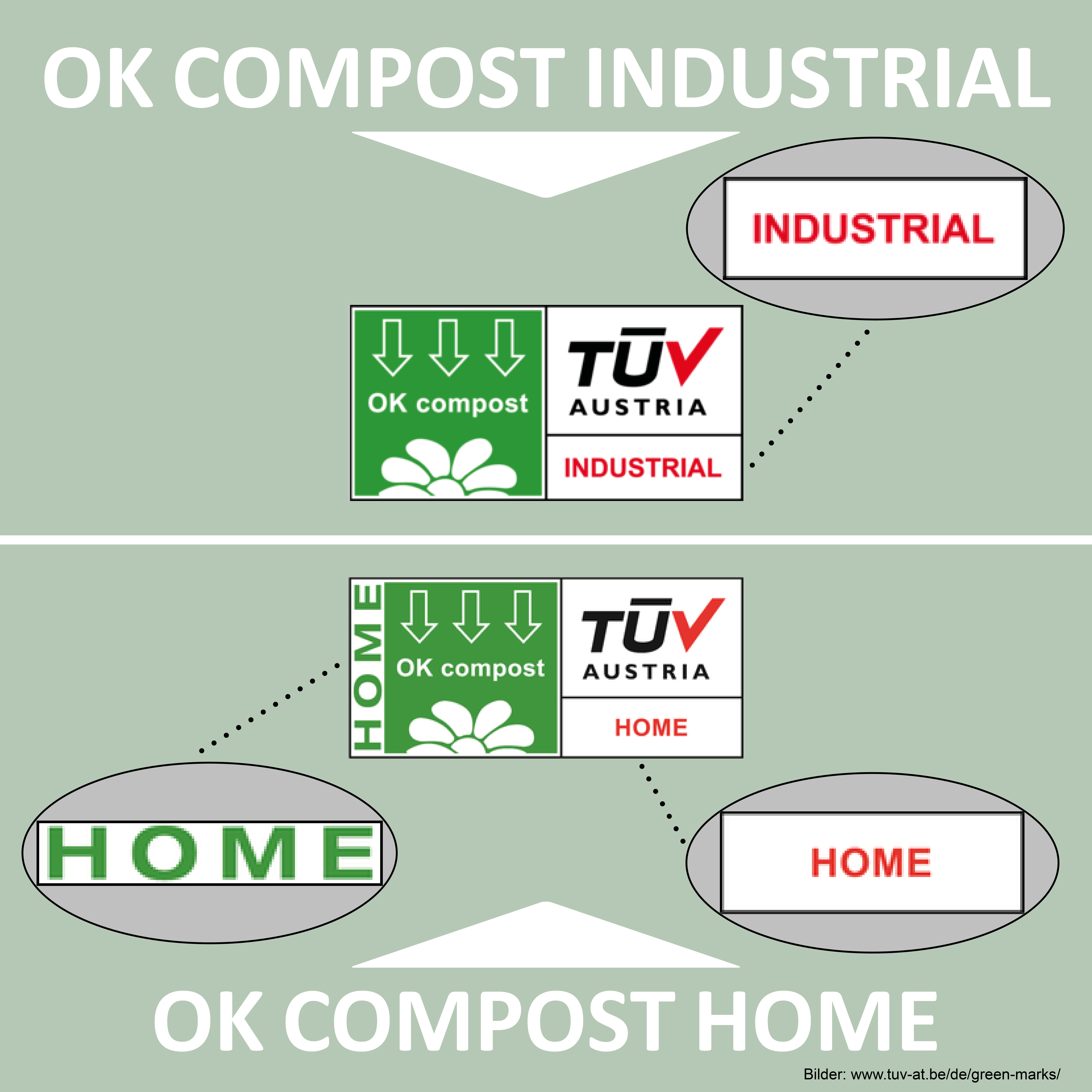 INDUSTRIAL
EN 13432 is a European standard that defines the requirements for compostability according to OK compost INDUSTRIAL. Products that want to carry this seal must pass the following tests:
Chemical testing: Limit values for pollutants such as heavy metals must be complied with.
Biodegradable in aqueous medium: 90% of the organic material must be completely degraded to CO2 after six months.
Composting: after three months of composting, no more than 10% of the original mass may remain.
Influences on composting: There must be no negative effects on the entire composting process.
Ecotoxicity test: The composted material is tested for its effect on plant growth.
De facto, this seal guarantees that the material has degraded by at least 90% within 90 days in an industrial composting plant and that it does not have any negative effects on the compost.
OK compost HOME
The OK compost HOME label is also based on the EN 13432 standard, so the same requirements as for INDUSTRIAL must be met. Composting is more difficult due to the lower and less constant temperature compared to an industrial composting plant. Home composting therefore also takes a lot longer. The OK compost HOME seal is therefore intended to guarantee compostability at home in one's own garden. All technical requirements are therefore checked to see whether or not the product also biodegrades on the home compost.
De facto, this seal, unlike INDUSTRIAL, guarantees that the material will be at least 90% degraded within six months in home compost. The composting process understandably takes longer at room temperatures.