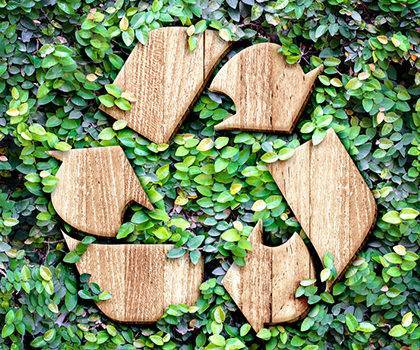 Recycling process of natural polymers
The vision of NaKu
The vision of NaKu is to combine bio and recycling. Natural polymers should primarily be recycled. The two supreme disciplines of sustainability are a combination of regrowth and recycling. Therefore, we would prefer to see our NaKu products ending up in the recycling bin. With our products, sorting, recycling and the hundred percent recovery of the molecular building blocks work very well. This depolymerization means the circulation of raw materials – we use lactic acid to avoid a loss of quality.
Our bags are compostable and made from renewable resources. Due to their size, our bags are ideal for collecting componstable waste. In this case, the bag can then be composted with the waste and is still useful after the end of its life. However, if our bags are thrown away empty, its better to put them in the recycling bin. NaKu bottles should also be disposed of in the recycling bin.
We think that recycling is very useful and hope that raw materials will be re-used more often in the future.