Plastikberge in der Umwelt! Nicht mit NaKu!
NaKu gewinnt den Energy Globe Austria
Plastic waste in the environment!
Not with NaKu!
Biodegradable plastic against the plastic flood.
---
Plastic waste in the environment

Plastic thrown out of cars on roads and car parks, plastic waste left behind in nature. Who is not familiar with this? Unfortunately, a lot of plastic is thrown carelessly into nature and, thus, ends up in the environment and the sea. According to a study by Eunomia, more than 12 million tonnes of plastic end up in the sea every year. That is one full lorry of rubbish per minute. According to measurements by the Federal Environment Agency of Austria, Austria also contributes to this, as around 40 tonnes of plastic enter the Black Sea via the Danube every year. But plastic exports to poorer countries, such as Malaysia, also lead to considerable environmental pollution.
Most of the plastic, 94%, sinks to the bottom of the sea. Only 1% of the plastic in the oceans floats on the surface and 5% is found on beaches. There is now an estimated average of 70 kg of plastic on every square kilometre of the seabed. On beaches, there are 2000 kg of plastic per km².
The Eunomia study on plastic in the sea can be read here.
The Federal Environment Agency of Austria study on plastic in the Danube can be read here (only in German).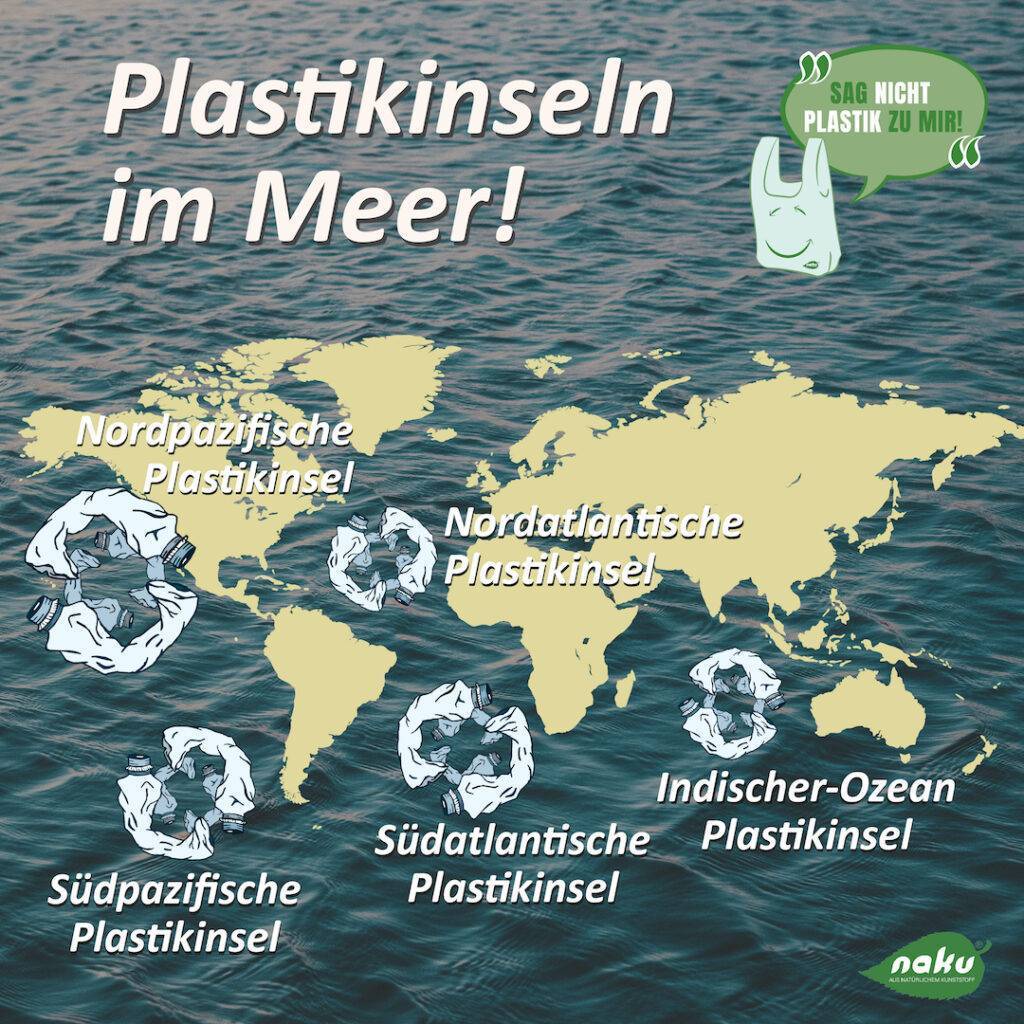 Plastic islands
It is estimated that there are already 150 million tonnes of plastic in the sea. In the meantime, the floating portion of this waste can also be seen from space. Ocean currents transport the plastic and form gigantic plastic islands, of which there are five.
The greatest island is the "Great Pacific Garbage Patch", which is 19 times the size of Austria. Experts estimate that there are six times more plastic parts in these plastic islands than plankton organisms.
Harming effects on animals and humans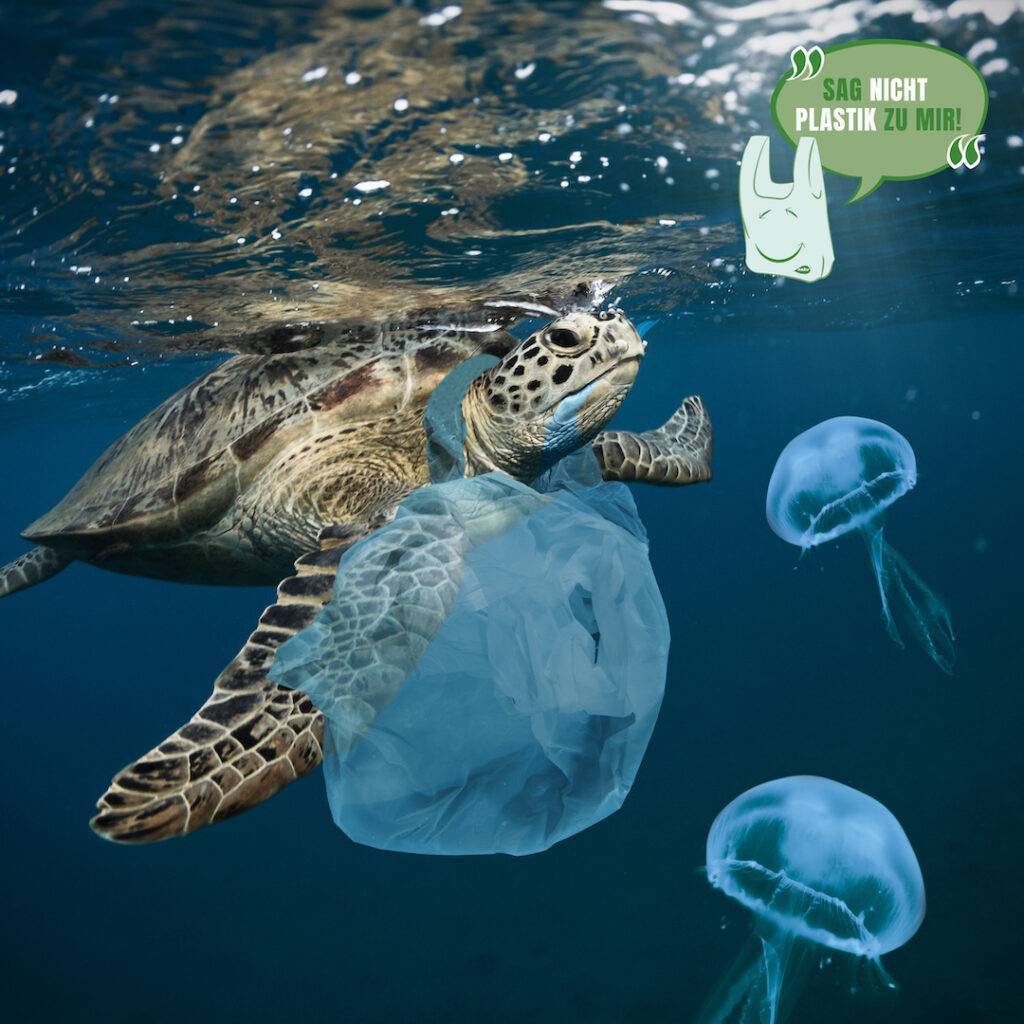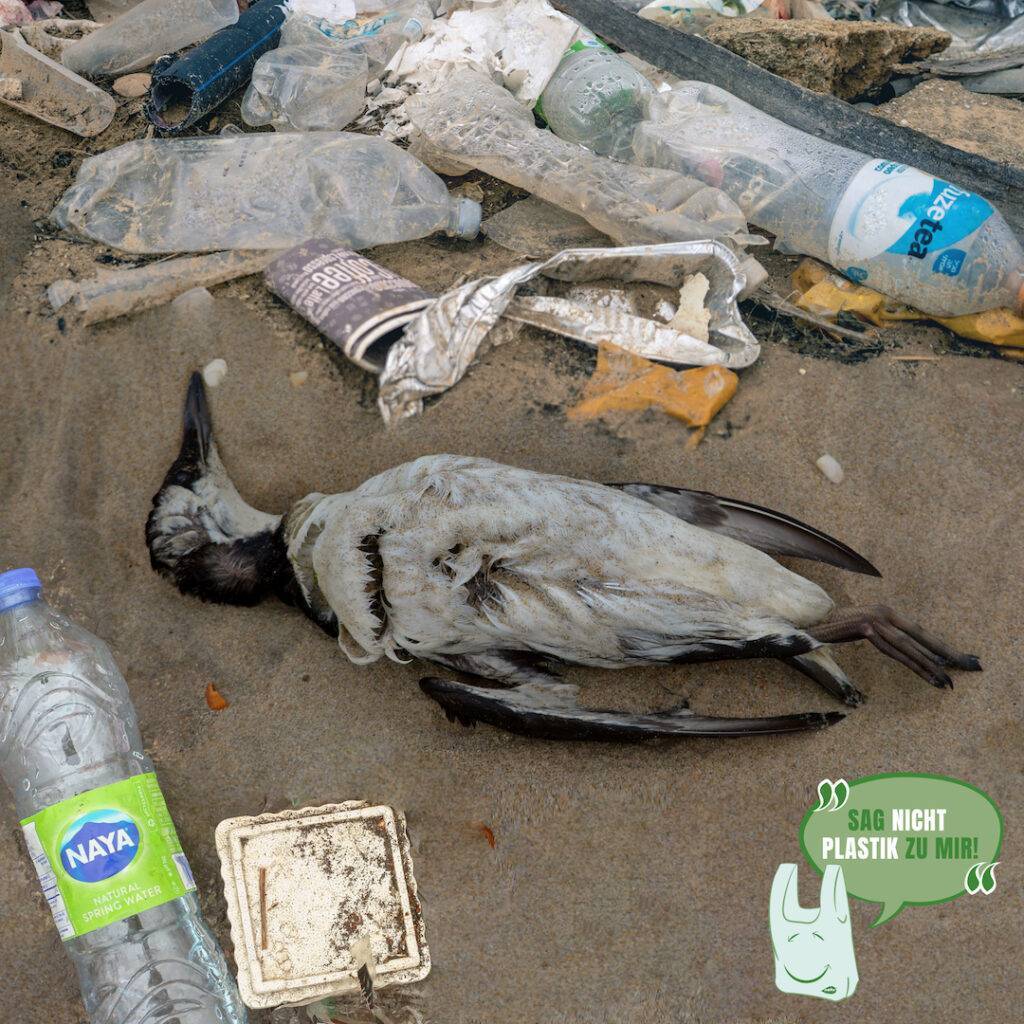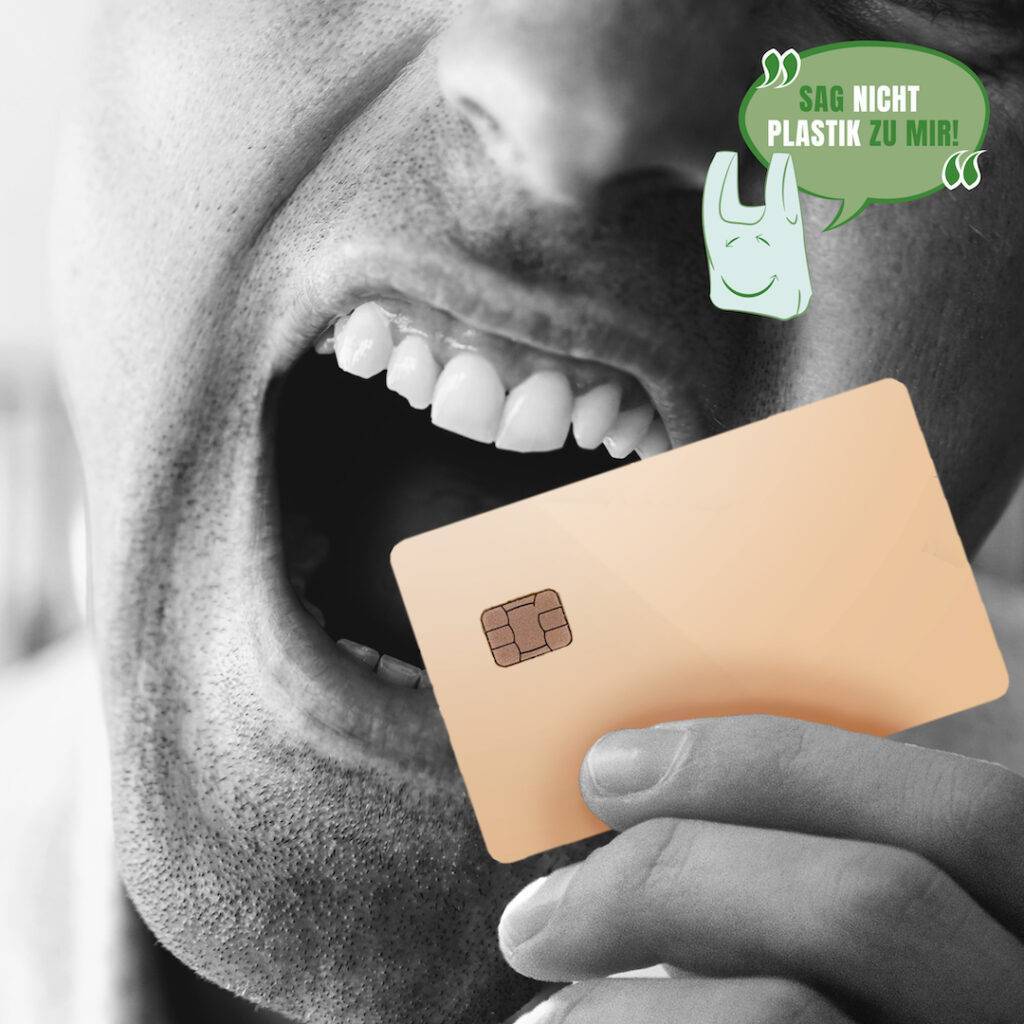 The consequences of plastic pollution are huge for the ecosystem of the oceans. Worldwide, one million birds and 100,000 marine mammals (whales, dolphins, seals) die every year as a result of plastic pollution. Plastic bags, plastic cans, plastic bottles: Animals get tangled in them or mistake them for food. Stomachs filled with plastic lead to a false sense of satiety and the animals starve to death in agony. It takes 300 to 450 years for plastic to degrade in the ocean. However, it remains as microplastic and will probably stay there forever. Synthetic plastic also contains toxic pollutants such as plasticisers, which then enter the food chain as microscopic particles and eventually reach us humans. They affect our hormone system and thus also our physical and mental development. That is why they are particularly dangerous for children.
According to a study by the WWF, each person consumes an average of five grams of plastic per week, which is equivalent to the weight of a credit card.
The WWF study can be read here.
What can we do about it?
The best prospect for preventing plastic from entering the oceans is to take steps to reduce plastic waste on land. Banning plastic carrier bags has even proven to be an effective step in the right direction. The same approach could be taken for other commonly discarded plastic items such as takeaway cups and disposable cutlery.
NaKu products are all made of natural plastic and are therefore all biodegradable and thus also exempted from the plastic bag ban (see here). Consequently, the pollution of our environment by fully degradable plastic is not permanent. Nevertheless, our products should not be thrown away carelessly, because natural plastic has nothing to do with the environment and the oceans.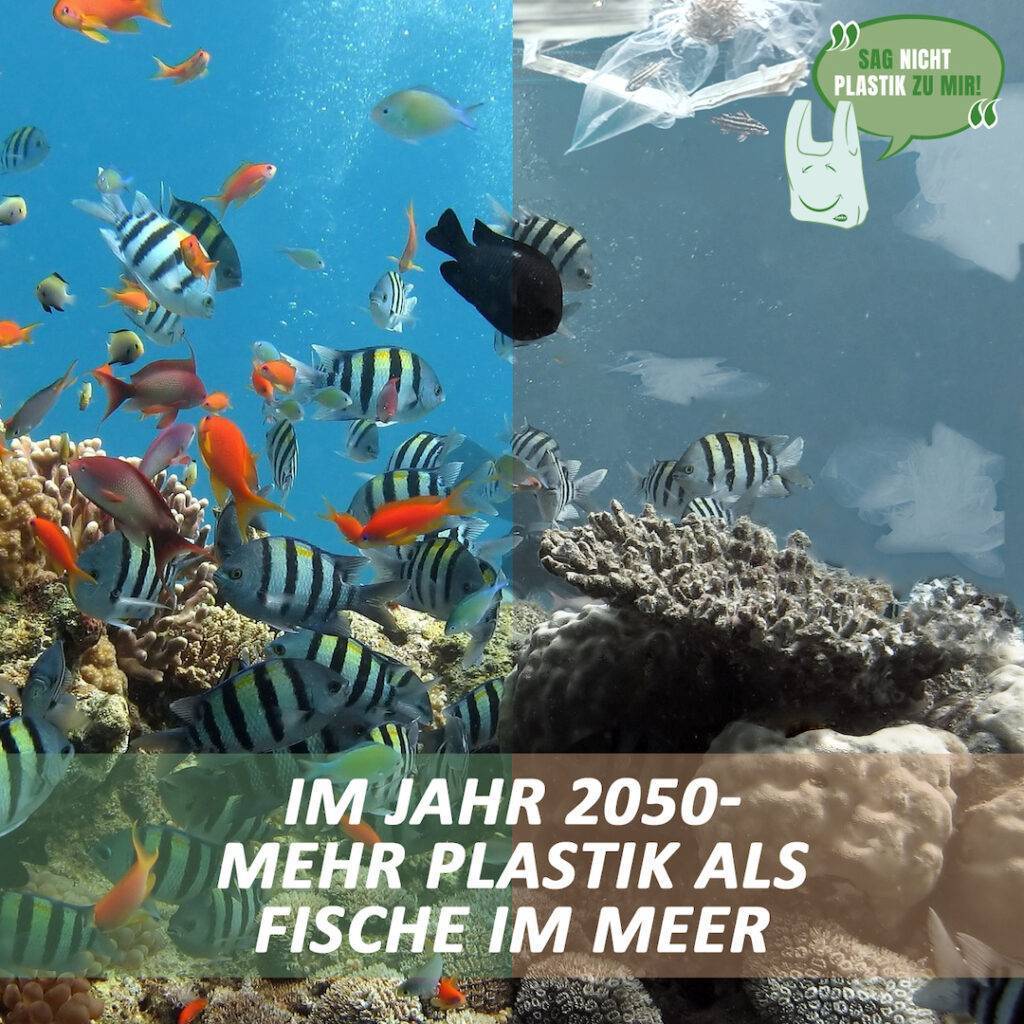 Your personal contact
Do you have any further questions about our NaKu bags or about individual printing of the NaKu bags with your company brand?
In any case, Diana Fritz is looking forward to hearing from you:
Mail: office∂naku.at

Tel.: +43 (0)660 551 7789
(werktags Mon – Thu 09:00 – 16:30 and Fri 09:00 -14:00)
---