All about the NaKu NaNa bag
Our innovative NaNa bag is the first bag that decomposes AND creates a new plant. This bag is based on renewable raw materials and is 100% recyclable and compostable. Due to its natural origin, the NaNa bag is free from harmful substances and is suitable for contact with food.
Renewable seeds are located under a sticker attached to the NaNa bag. After collecting lightweight bio waste in the bag, it can be composed with the sticker. After planting the bag, vegetables will grow.
That's how you plant your NaNa bag with the sticker the right way: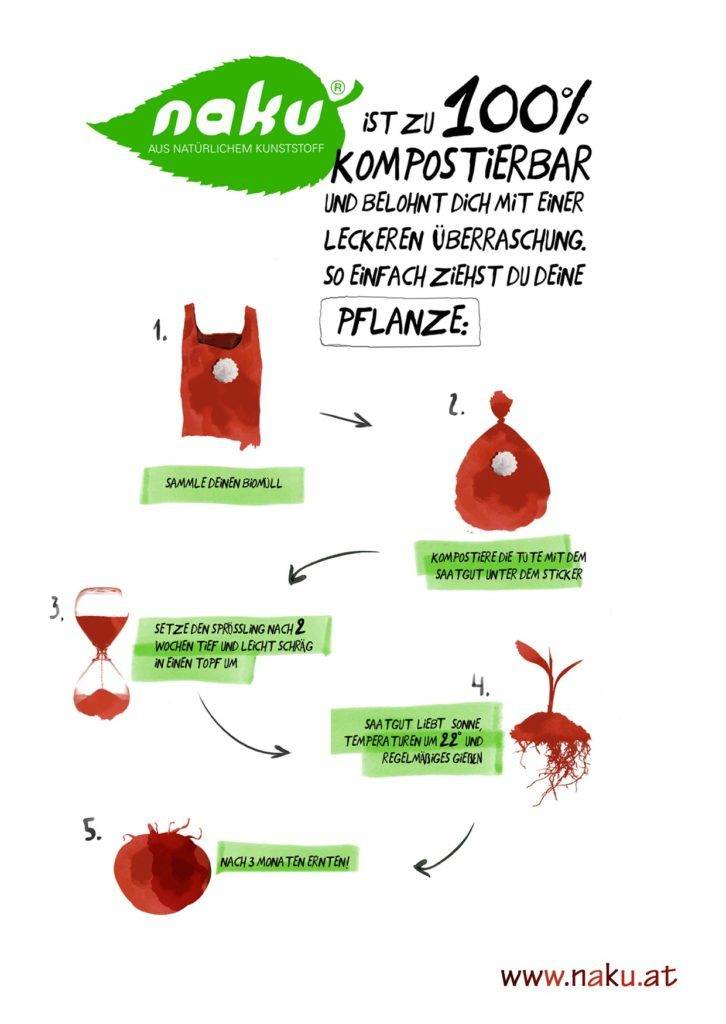 Find more information about the NaNa bag and the initiative "FEEDitBAG" here: www.feeditbag.com/en/
Plant your NaNa bag right