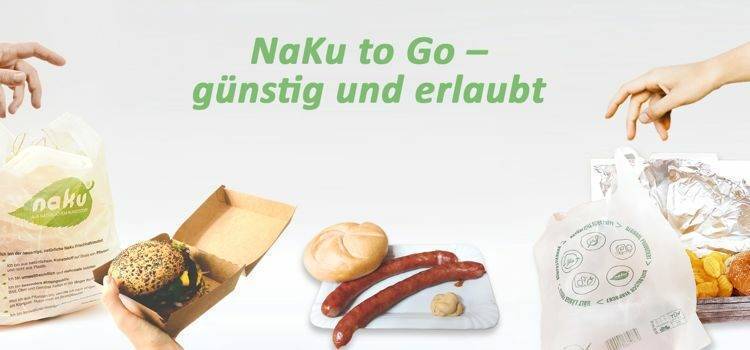 NaKu bag for quick meals
Environmentally friendly packaging – NaKu to go
At sausage stands or kebab stands, but also at many takeaway counters or in the catering sector, people often take food home with them. Instead of packing the food in plastic bags, which have been banned in the meantime, our NaKu bags made of bioplastic are the best alternative – NaKu bags made of natural/plant-based raw materials for quick meals or take-away are the environmentally friendly carrier bag!
NaKu bags made of natural plastic offer many advantages for catering businesses in addition to the environmental aspect!
NaKu bags are made of biodegradable plastic. The raw materials come from renewable resources. Therefore, the bags are still allowed in Austria according to the plastic bag ban. In addition, our bags are cheaper than those of other suppliers. Above all, they are cheaper and even more environmentally friendly than paper bags.
Our bags are not only compostable and made from natural raw materials, they are also free of GMOs, pollutants and heavy metals and are more climate-friendly than plastic and paper. Due to their environmentally friendly effect, they are also very well received by customers. The NaKu bio bags are available in many sizes for food-to-go/take-away. Printing with your logo or company imprint is also possible.
The plastic bag ban in Austria and which biodegradable bags are excepted
Forbidden are all plastic carrier bags, except:
Very light plastic carrier bags, those with a wall thickness of less than 0.015 mm, which are made from at least 50% renewable raw materials and are suitable for home composting, and
Reusabl bags made of plastic or equivalent plastic material with stitched connections and carrying handles or connections and carrying handles of comparable stability.
Here you'll find more information about the plastic bag ban in Austria.