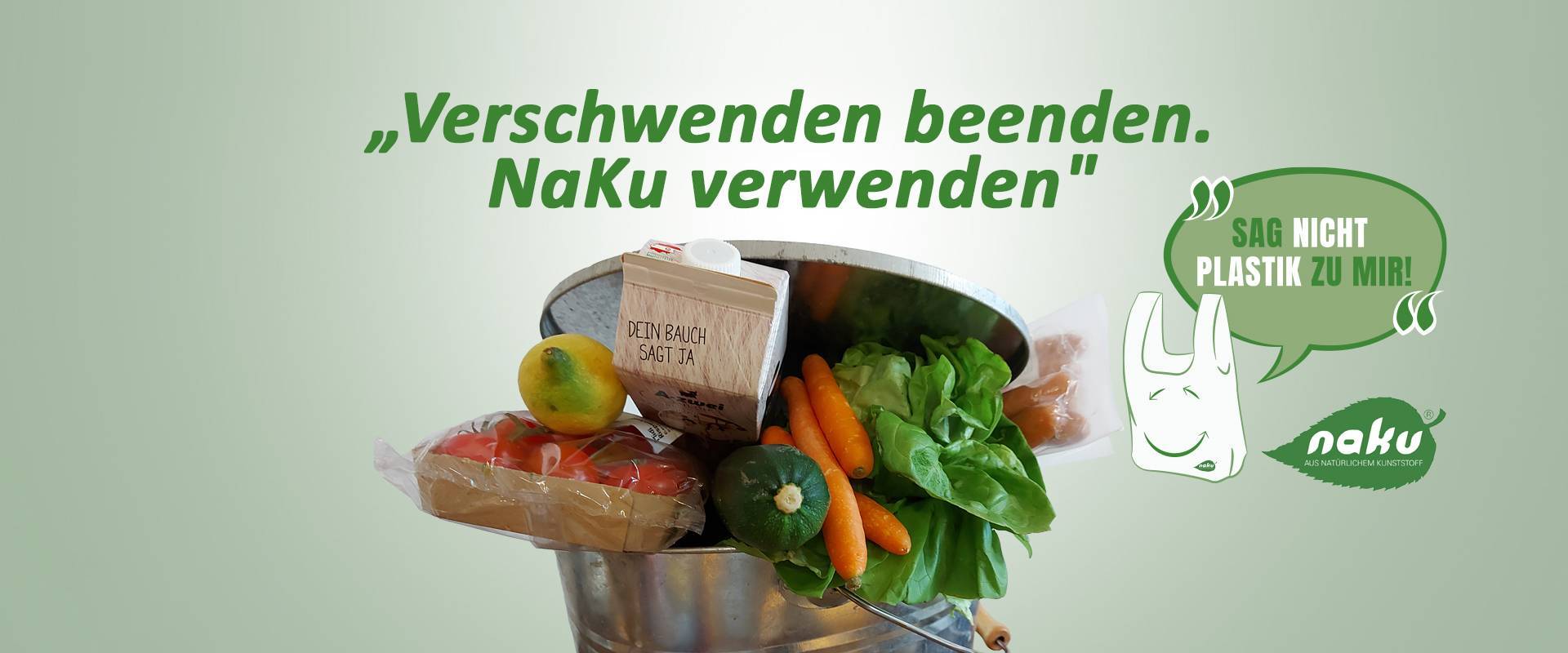 Sag nicht Plastik zu mir!
NaKu gewinnt den Energy Globe Austria
Plastikberge in der Umwelt! Nicht mit NaKu!
Don't call me plastic!
The organic bag made of natural plastic is still allowed.

At least 50% from renewable raw materials (plants).

Guaranteed free of harmful substances.

Recyclable and also compostable! Our NaKu cycle speaks for itself.

Food is preserved longer in a fresh state
---
All topics | Content
Plastic bags are banned – Naku is the solution

Why is there a plastic bag ban?

Where is there a plastic bag ban everywhere?

Don't call me plastic! Advantages of NaKu at a single glance

For your questions – your contact to us
---
Plastic bags are banned – NaKu is the solution
Plastic bags have been banned in Austria since the beginning of 2020, i.e. plastic bags may no longer be given to customers.
What is exempted from the ban?
Only plastic bags with a handle or grip hole are affected. Excluded are:
Plastic bags that are less than 15 µm thick, made from renewable raw materials and that can be composted at home.
Reusable plastic bags with fixed connections or carrying handles.
So that your groceries such as tomatoes or apples can continue to be hygienically packaged, very thin and plant-based plastic bags are still allowed. NaKu bags are very thin and made of corn starch, which is why they can continue to be distributed in shops.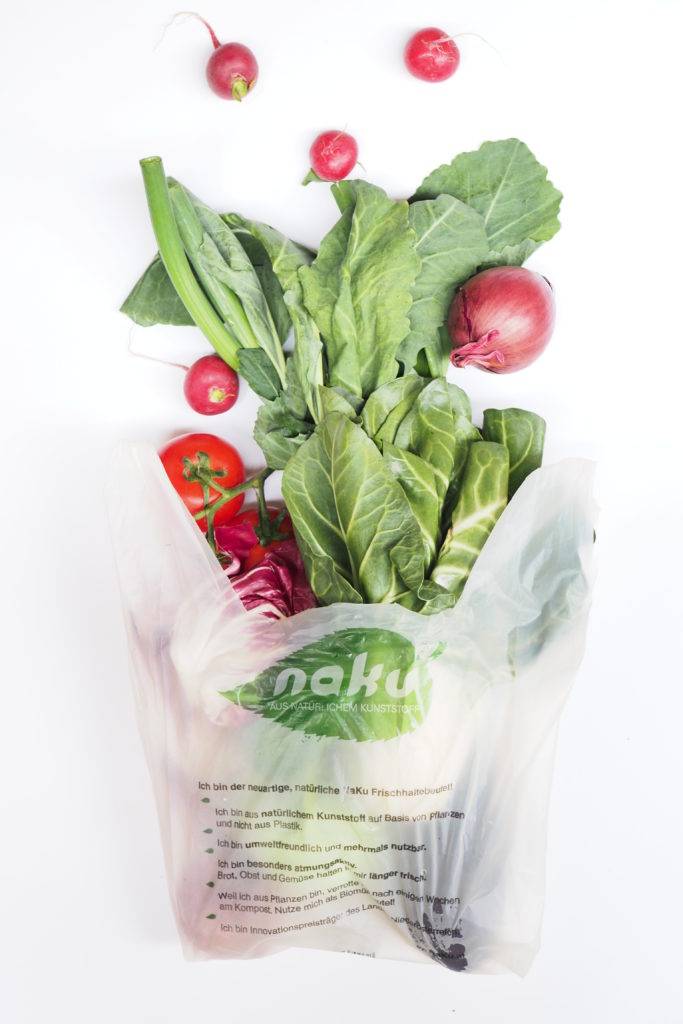 ---
Diese erneuerbare und kompostierbare Tasche darf auch in Österreich für die Verteilung an Kunden in Geschäften verwendet werden. Sie fällt nicht unter das österreichische Plastiktütenverbot, da sie weiterhin als leichte, biologisch abbaubare Tragetasche verteilt werden kann.



DI MAG. JOHANNES ZIMMERMANN,
GESCHÄFTSFÜHRER VON NAKU
---
Why is there a plastic bag ban?
The plastic bag ban was passed in the Austrian Parliament in July 2019 on the initiative of former Environment Minister. The ban should prevent up to 7,000 tonnes of plastic waste in Austria. Sacks are often used only once or are not disposed of properly. The ban therefore relieves the environment.
Conventional plastic does not degrade and takes hundreds to thousands of years to become invisible to us. The plastic decomposes into many microscopic particles, so-called microplastics, and enters the food chain. Tiny animals such as small crustaceans filter the water for plankton and thus unknowingly absorb microplastic particles. Fish then eat the crustaceans, absorb the microplastics and end up on our plates.
NaKu bags made of natural plastic are still allowed since they are made from plants and are biodegradable. Carelessly discarded NaKu bags biodegrade and do not decompose into microplastics, which is why they pollute less the environment.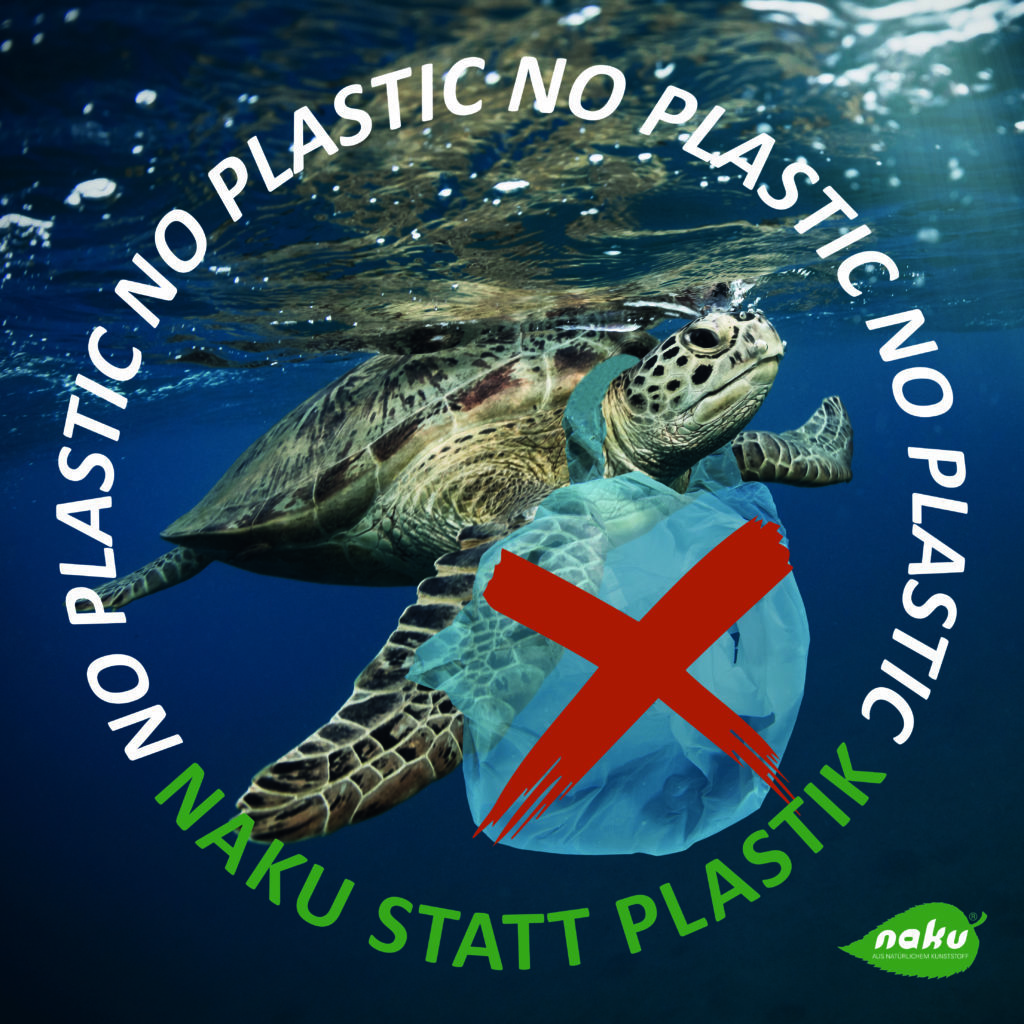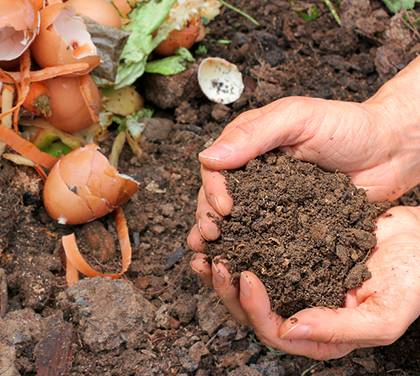 The CO2 previously absorbed by the plants in the plastic is completely re-emitted during the degradation process and is thus CO2-neutral. Nevertheless, our bags should not simply be thrown away. They can be used several times and at the end of their life cycle simply thrown on the compost with the organic waste as compost bags.
The bags can be composted at home and have been certified by TÜV (DIN standard EN 13432). In industrial compost, the composting process of the NaKu sack takes about 3 – 5 days. In the home compost, if it is turned at regular intervals, it takes 9 – 12 weeks with warm weather until our bag is composted.
Of course, a plastic bag ban is only a drop in the ocean when you compare the 7,000 tonnes of plastic bags with the 300,000 tonnes of packaging waste per year. That is just 2 percent of Austria's plastic packaging waste. However, the ban is an important step towards environmental protection. It sends a signal to the industry and increases the pressure for more sustainable alternatives. What such a ban can achieve can be seen in other countries.
---
Where is there a plastic bag ban everywhere?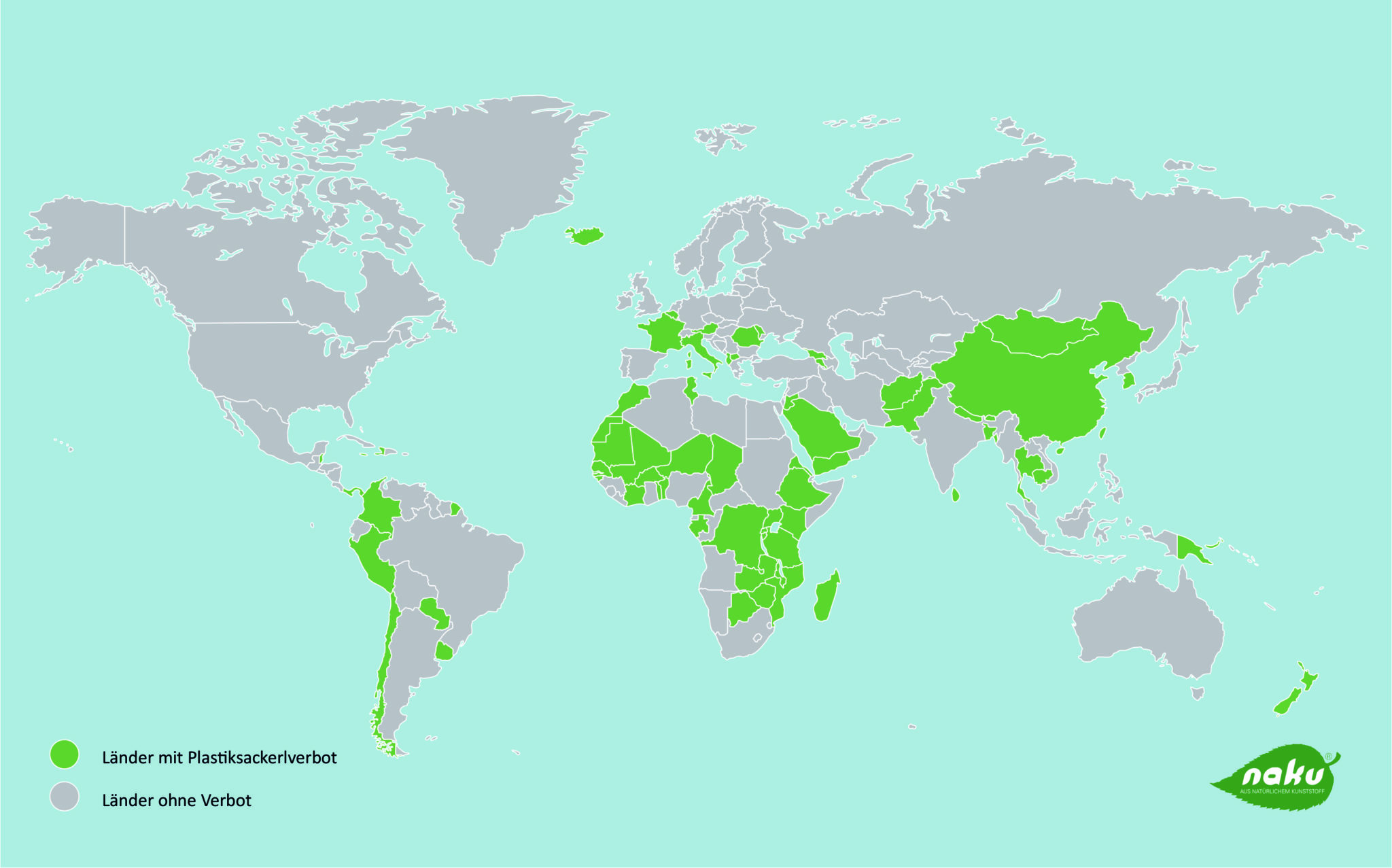 Austria is not alone. Italy was the first European country to ban plastic bags. Since 2011, only bags made of compostable bioplastics have been allowed here. Since 1 July 2016, plastic bags thinner than 50 μm have also been banned in France. There, too, bio-based, compostable bags are exempt.
Recently, a ban on plastic bags was also passed in Germany, which will apply from 2022. However, the German plastic bag ban excludes thin plastic bags, whether made from petroleum or bio-based.
Other countries, such as Ireland, Great Britain and Denmark, rely on additional taxes for plastic bags. The introduction of such a tax in Ireland in 2002 reduced plastic bag consumption by about 90%.
But Europe is by no means a pioneer in plastic avoidance. Many African countries reacted much earlier with a ban, and the bans there have a much wider impact. Rwanda is a particular example, where plastic bags and plastic packaging have been completely banned since 2008. The capital Kigali is now even considered the cleanest city in Africa. Kenya passed a ban in 2017 and is now the country with the strictest plastic bag ban in the world: a violation can result in a fine of the equivalent of 34,000 euros or a prison sentence of four years.
The ban on plastic bags is only the first step. The general aim should be to reduce plastic waste and thus protect the environment. Therefore, single-use plastic products will be banned in the EU from 2021. This was fixed by the EU Council of Ministers and the European Parliament on 21 May 2019 and will come into force on 1 January 2021. The banned products include cotton buds, straws, cutlery, plates, beverage containers and food packaging. Bioplastics are exempt. NaKu straws can therefore still be purchased and used in the future.
---
---
Your personal contact
Do you have any further questions about our NaKu bags or about individual printing of the NaKu bags with your company brand?
In any case, Diana Fritz is looking forward to hearing from you:
Mail: office∂naku.at

Tel.: +43 (0)660 551 7789
(werktags Mon – Thu 09:00 – 16:30 and Fri 09:00 -14:00)
---
---